Celebrating Growth and Leadership for Women in Insurance
The inaugural IA&B Women's Conference brought together women insurance professionals from across Pennsylvania, Maryland, and Delaware to Leola, PA on March 29, 2023.
Sold out in 8 days
131 attendees
36 agencies represented
11 companies represented
Boundless energy
Countless connections
When:
Wednesday, March 29, 2023
9:30 AM-3:30 PM
9:30 AM     Registration
10:00 AM   Keynote Session & Speaker
12:00 PM   Lunch
12:45 PM   Group & Peer Discussions
2:00 PM     Mentor Panel Discussion
3:00 PM     Closing Session: What's Next?
IA&B is excited to announce a conference to support women who want to grow within their positions, elevate their agency, and improve our industry. Our first Women's Conference will focus on inspiring and supporting growth of women in all industry positions. Don't miss out:
Get tips from the keynote speaker on avoiding career traps
Share your challenges, resilience, and solutions during roundtable discussions
Learn from a panel of women leaders as they share their perspectives
SAVE! Early Bird Registration (Until Feb. 28, 2023):
IA&B Members – $99  |  Non-Members – $139
Standard Registration (Beginning on March 1, 2023):
IA&B Members – $129  |  Non-Members – $169
While designed with women attendees in mind, the IA&B Women's Conference is open to everyone who supports the growth and leadership of women in the independent insurance agent community.
"Lookout, It's a Trap! The Truth About the Pitfalls and Promises of Female Leadership"
Presented by Sara Bradshaw Ray, CIC
Explore some of our most chronic, career-threatening traps and the truth within each. Armed with awareness, we have the potential to turn these traps into the promise of progress and impact that we are uniquely capable of making as women.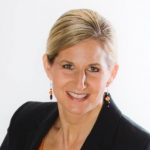 Sara Bradshaw Ray, CIC
Strategist, executive coach, and founder of MyNetwork — a nationwide network of facilitated mastermind groups connecting and growing leaders in the insurance vertical. Certified KOLBE Consultant.

As the founder of MyNetwork, Sara is evangelistic about the importance and great value of connecting and growing individuals in all facets of our profession. Literally born in the business, this "agency brat," turned career veteran agency owner, now management consultant, brings a wealth of experience from the carrier, agency, and cluster sides of the insurance vertical and then some.
Cathy Trischan, CPCU, CRM, CIC, ARM, AU, AAI, CRIS, MLIS, TRIP
IA&B's commercial lines education consultant, working with our CIC and CISR programs, as well as our live CE webinars.

After attending Rutgers University, Cathy entered the insurance industry and worked for a short time as a company claims adjuster. Her first job in an agency was as an Assistant Commercial Lines CSR. Since then, she has worked in several agencies and held many roles, including CSR, VP of Marketing, Commercial Lines Manager, and her current position, Director of Commercial Underwriting.
Thank You to Our Sponsors
Be an integral part of this event! Limited sponsorships are available. Questions? Contact IA&B Events Manager Alane Fagan at 717-918-9198 or AlaneF@IABforME.com.

"The independent insurance community deserves strong, independent women. IA&B recognizes the value and strength women bring to this industry."
Donna J. Roper, Vice President of Operations / Principal
McConkey Insurance & Benefits
York, PA
"Strong professional women are the lifeline of the insurance industry. Though each of our journeys may be different, as we meet along the way, let us encourage each other."
Candi Shoupe, COO/Partner
CBM Insurance
New Castle, DE
"IA&B is committed to empowering and connecting women in the insurance industry while continually advocating for their success. The independent agency channel is strengthened by connecting female agents to work together towards the betterment of our industry."
Kate Ferri Dawson, CPIA, Principal Agent
Ferri Dawson Insurance Group
Murrysville, PA
"The conference will be a great opportunity to recognize the contributions women make, the unique perspective they can offer, and the support we provide to each other and the insurance industry."
Tara Silfies, Chief Operating Officer
HMK Insurance
Bethlehem, PA
"We are big fans of IA&B and the many resources you provide. We look forward to using this scholarship toward CE; all of the education from IA&B has been excellent."
Mark Giovanelli
Ziemba Insurance Agency
Dallas, PA
"Thank you so much for the education scholarship! My team works so hard, and I know how special this is for them."
Jen Mento
Blue Marsh Insurance
Fleetwood, PA
"I'm grateful to receive an IA&B scholarship for licensing preparation. I can't wait to become a licensed agent! IA&B is the driving force to make my career goals a reality."
Erin Grantland
Wilmington, DE