Reach Decision Makers within our Member Agencies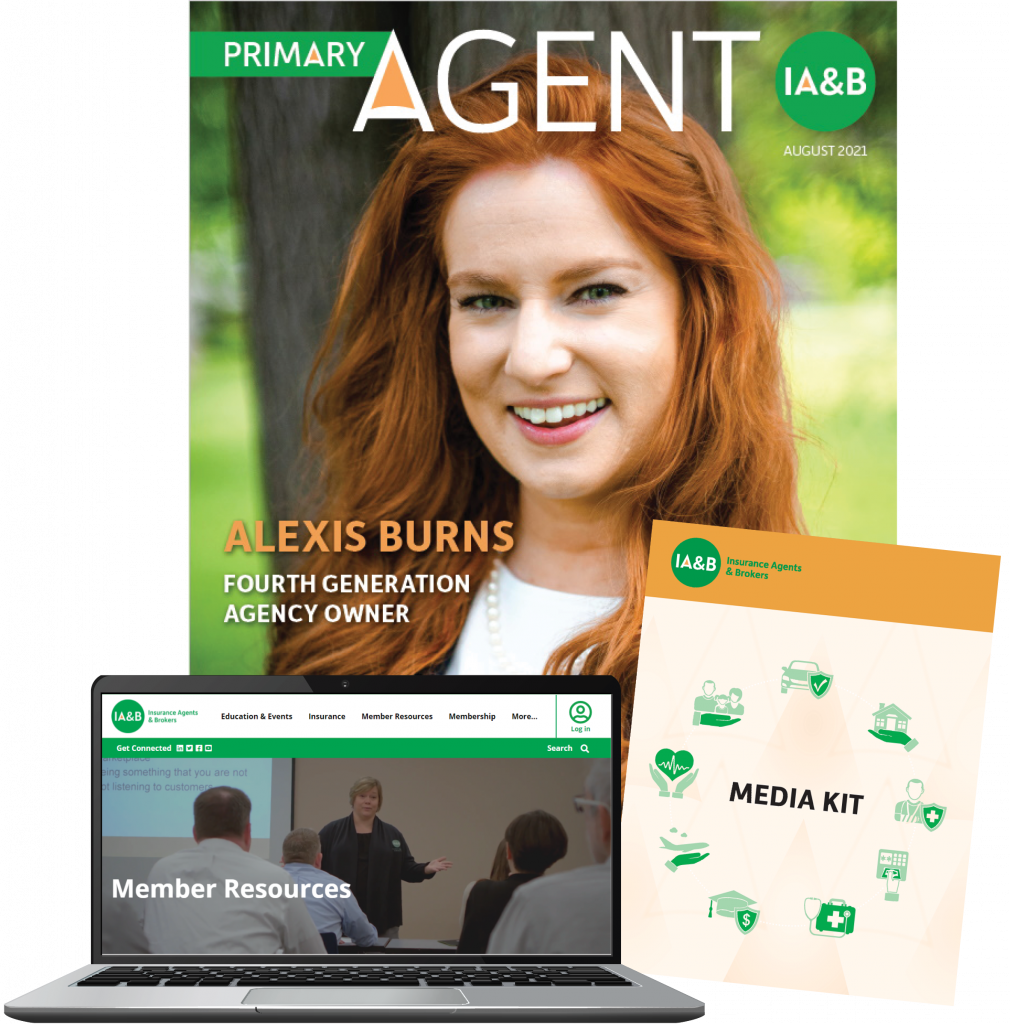 Advertise to IA&B Members
The quality of our publications and resources is one of the biggest reasons members belong to IA&B.
Reach Independent Insurance Professionals
Need to promote an upcoming event, a new product, or an entire product line? Check our our print and digital advertising opportunites. You can direct your message to independent insurance professionals who are interested in what you have to say.
Download our media kit to learn more about our membership and advertising opportunities — available in our monthly Primary Agent print magazine, monthly Primary Agent magazine email, weekly Agent Headlines email, and website homepage.
Carriers, aggregators, and other companies can connect and advertise to our member agencies by becoming an IA&B Partner or Associate Member. Connect with independent insurance professionals in Pennsylvania, Maryland, and Delaware.
In addition, we offer several sponsorship opportunities throughout the year. These include the Delaware Convention, the Futures Conference for young agents, and the Young Agents Award.