Certified Insurance Service Representative (CISR) Program
The Certified Insurance Service Representative (CISR)  Program empowers outstanding individuals to provide exceptional account management and customer service. 
Today's organizations live and die by their customer service—so be great at what you do! If you are thinking about expanding your skills, only one program should be on your radar—CISR. CISR courses are known for preparing front-line professionals to analyze risks, policies, forms, and claims data and communicate that understanding clearly to their clients, carriers, and colleagues.
The CISR Program, The National Alliance and IA&B
IA&B brings you educational programs like the CISR  Program developed by The National Alliance for Insurance Education and Research.
For over five decades, The National Alliance has set the standard for quality, practical continuing education for insurance and risk management practitioners. For more information about the National Alliance, go to
https://www.scic.com/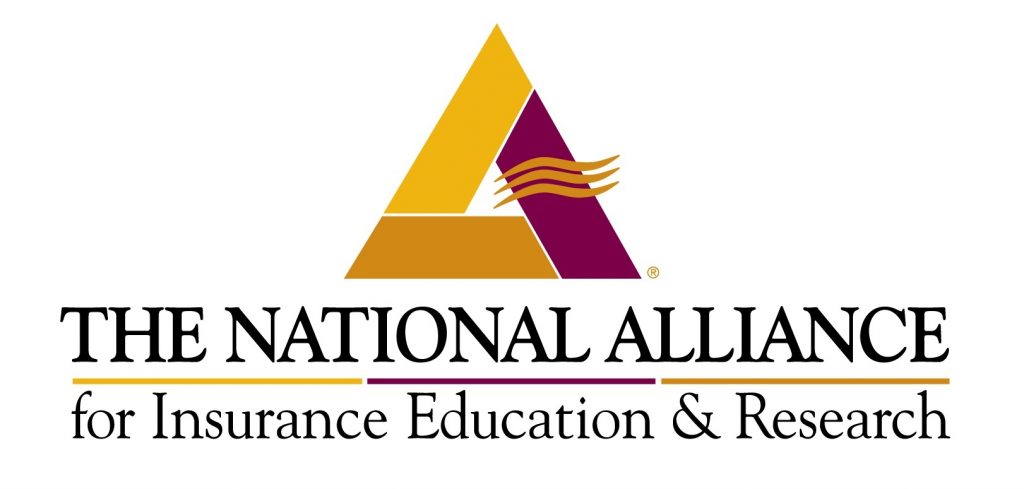 Who Should Attend CISR Courses?
CISR courses are designed for individuals working in a customer service capacity.
Earn a Prestigious CISR Designation
To earn a CISR Designation, successfully complete five of the nine courses and pass all five multiple-choice exams within three calendar years. You can take the courses in any order. Once you have completed all five exams, you will earn the your designation. Note: Insurance professionals are welcome to take CISR courses without the intent to earn a designation. The exam is required only if earning the designation.
Earn a CISR Elite Designation
If you go on to take and pass all nine courses, you will earn the CISR Elite designation. After earning the CISR or the CISR Elite Designation, you are eligible to attend special programs designed exclusively for CISR designees.

Gain a greater understanding of the dynamics within insurance organizations. Also, understanding how agencies operate is essential training for both insurance agency and company personnel. This course helps make you an indispensable team player in any insurance agency.
Legal and Ethical Requirements

Agency Workflow

The Insurance Agency

Account Management

The Insurance Industry & Marketplace

Errors & Omissions

Communication
This course strengthens your ability to have productive, assured interactions with your commercial customers in the area of commercial casualty exposures and coverages. You will improve your understanding of legal liability and what creates liability exposures. The focus of this course is the Commercial General Liability Coverage Form. This course also addresses additional insured exposures and the coverage available to meet these needs.
Essentials of Legal Liability

CGL Other Provisions

CGL Introduction

Additional Insureds

Commercial General Liability Coverage Parts
This course further strengthens your ability to have productive, assured interactions with your commercial customers in the area of commercial casualty exposures and coverages. The focus is on the Business Auto Policy, the Workers' Compensation Policy and Excess Liability Policies
Business Auto Exposures and Coverages

Workers Compensation and Employers Liability Insurance Policy

Commercial Umbrella and Excess Liability Policies
Improve your cross-selling abilities with up-to-date knowledge of commercial property coverages while reducing your agency's E&O exposures. This course gives you the skills to address these issues with greater knowledge and confidence.
Fundamentals of Commercial Property

Basics of Time Element

Building and Personal Property Coverage Form

Basics of Commercial Inland Marine

Causes of Loss Forms
Elements of Risk Management
Insurance is an integral part of any organization's overall risk management program. Services provided by carriers, agencies and brokerages are often significant items associated with the cost of risk. This course covers the steps involved in protecting an organization's assets, mission and its brand.
The Risk Management Process & Risk Terms

Risk Control

Risk Identification

Risk Finance

Risk Analysis

Risk Administration
Be better prepared to answer questions about the need for life insurance, and explore delivery systems and health plans designed to manage the high cost of care.
Introduction to Life Insurance

Term Insurance

Permanent Life Insurance

Health Insurance Concepts

Regulation

Consumer Driven Plans
Assist your clients in identifying their exposures and more effectively advise them in the processes of analyzing, obtaining, and modifying their personal automobile policies.
Introduction to the Personal Auto Policy

Uninsured/Underinsured Motorists Coverage

Liability Coverages

Coverage for Damage to Your Auto

Medical Payments Coverage

Provisions
Personal Lines Miscellaneous
Prompt your personal lines client to identify the crucial exposures created by watercraft, recreational vehicles and business activities. ISO Homeowners and ISO Personal Auto Programs provide limited coverage. This course will help you design the appropriate coverage for these exposures and provide an analysis of coverage offered through personal umbrella or excess liability policies.
Watercraft Exposures & Coverages

Business Activities of Personal Lines Clients

Recreational Vehicles

Personal Umbrella/Excess Liability
Personal Residential Property
Gain the expertise you need to guide your customers through the often complex and confusing process of purchasing homeowners insurance. Learn how to help them make decisions that insure their most valuable assets.
Introduction to the Homeowners Policy

Homeowners Policy Section I

Homeowners Policy Section II

Tenants, Unit-Owners, and the Dwelling Policy
In-Person  – $205 per course / includes Course Materials and CE Fees
Webinar – $161 per course / includes Course Materials and CE Fees
Typical Schedule (times could slightly vary)
Arrival / Log into Webinar
Morning Session with Breaks
Afternoon Session with Breaks
Exam* Review and Q&A Session (for individuals earning the designation)
* Beginning July 1, 2022, for all CISR courses the exam will be open and available at 4:15 PM the day of the program and will remain open through 11:59 PM the following Thursday.
Maintain Your Designation - CISR Designation Requirements
After receiving the CISR Designation, no further exams are required; however,  you will need to complete any one of these annual update options:
"I attended a CISR Agency Operations webinar and the instructor Kevin was great. He kept me engaged the whole time and was knowledgeable on the material. Also, It was easy to ask questions during the webinar."
Shannon Kleinsmith
Commercial Lines Account Manager