Certified Insurance Counselor (CIC) Program
Become the best in your field and earn a Certified Insurance Counselor (CIC) Designation. CICs are recognized for their expertise and commitment to the industry and their clients.
The CIC Program, developed by The National Alliance for Insurance Education and Research, marks and demonstrates commitment to professional excellence and leadership in the insurance industry.
This program is continuously reviewed, updated, and expanded to fit your professional needs. The enhanced curriculum examines topics important to your success, including insurance exposures, exclusions, and coverages.
The CIC Program, The National Alliance and IA&B
IA&B brings you educational programs like the CIC Program developed by The National Alliance for Insurance Education and Research.
For over five decades, The National Alliance has set the standard for quality, practical continuing education for insurance and risk management practitioners. For more information about the National Alliance, go to
https://www.scic.com/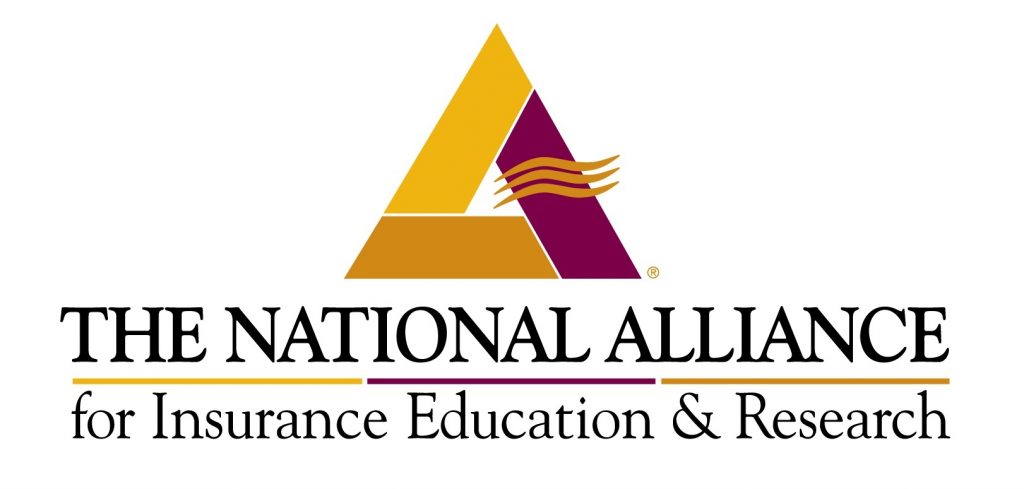 Who Should Attend CIC Courses?
Licensed agents, brokers, adjusters, or solicitors; or have at least two years of full-time experience in the insurance industry or as a risk management professional; or have served for at least two years as a full-time insurance faculty member at an accredited college or university.
Earn a Prestigious CIC Designation
To earn a CIC Designation, successfully complete five courses and pass the corresponding exams within five calendar years. Courses may be taken in any order. Note: Insurance professionals are welcome to take CIC courses without the intent to earn a designation. The exam is required only if earning the designation.
What Does a CIC Course Entail?
There are seven core components to the CIC Program. Each course includes 16 hours of instruction by nationally recognized industry experts. An exam is offered following each course. This exam is required for anyone working toward the CIC Designation.
Strategic Planning

Talent Acquisition & Development

Client Acquisition & Development

Technology Utilization

Ethical Responsibility
Commercial General Liability Concepts & Coverage

Additional Insured Concepts & Endorsements

Business Automobile Coverages & Endorsements

Workers Compensation & Employers Liability
Commercial Inland Marine Concepts & Coverages

Crime Coverages & Endorsements

Cyber Exposures & Coverage

Employment Practices Liability Insurance

Excess Liability / Commercial Umbrella Coverages
Coverage Forms & Endorsements

Causes of Loss Forms & Endorsements

Time Element Coverages & Endorsements
Insurance Company Operations
Executive Planning

Actuarial Practices & Accounting

Product Development

Agency/Policyholder Services

Underwriting

Claims
Life and Annuity Concepts

Business Life Concepts

Health Insurance and Employee Benefits Concepts
Personal Residential Coverages

Personal Automobile Coverages

Personal Umbrella/Excess Coverages
CIC In-Person Courses and Live Webinars
In- Person – $450 Per Course / Includes Course Materials and CE Fees
Webinar – $430 Per Course / Includes Course Materials and CE Fees
Typical Schedule (times could slightly vary)
7:30 AM – 7:55 AM – Arrival / Log onto Webinar
8:00 AM – Noon – Morning Session with Breaks
Noon – 1:00 PM – Lunch Break
1:00 PM – 5:00 PM – Afternoon Session with Breaks
5:00 PM – Course Conclusion
5:00 PM – 5:30 PM (Day 1 only) – Exam Review
Maintain Your Designation – CIC Designation Requirements
After receiving the CIC designation, no further examinations are required. To keep your designation current, you will need to complete any one of these annual update options.
Other programs offered by The National Alliance (including CRM courses, CPRM courses, PROFocus Series*, or Dynamics Series*)
* Must be a dues-paid member of The National Alliance to earn update credit.
Note: When planning your annual update, please keep in mind that you may not repeat a course in the same licensing period for CE credit. Credit will be granted only once per licensing period. In Maryland, courses must not be taken within six months of each other, even if taken in two different licensing periods. If you have a question whether a course is a duplicate or whether it has changed since you took it last, please contact IA&B at 800-998-9644, option 2.
In recognition of the many milestones and achievements CICs have made in their successful careers, the CIC Board of Governors initiated the Tenured CIC status in 2011. Significant educational achievements and a record of maintaining your designation have broadened each individual's substantial base of knowledge. Therefore, this special recognition of tenure has been granted to CICs who have met the following criteria:
1.

Held the designation for 25 or more years, or who have not held the designation for 25+ years, but are 70 years old or older:

2.

Designation is in good standing; and

3.

Membership dues are current.
These CICs will be eligible for tenured status and may maintain their designation by paying CIC dues every year and attending a qualified program every other year. Best of all, tenured CICs retain all of the rights and privileges of the designation and of their membership in the Society.
A status available to CICs who are ready to retire, but not ready to give up the designation for which they worked so diligently and maintained for so many years. CIC Emeritus status is maintained with annual dues payment and no annual update is required. The CIC Emeritus designation guidelines are:
1.

Candidates must be retired from the insurance or risk management industry;

2.

Years held designation plus age must equal 70 or greater, and

3.

Must be dues-paid members in good standing.
Those are the technical requirements; however, it means much more than that to be an Emeritus CIC. These professionals are committed to continuing education and to the community they have helped to build and foster. They continue to support our efforts to broaden the opportunities to learn and to succeed.
National Association of State Boards of Accountancy
The National Alliance for Insurance Education & Research is registered with the National Association of State Boards of Accountancy (NASBA) as a sponsor of continuing professional education on the National Registry of CPE Sponsors. State boards of accountancy have final authority on the acceptance of individual courses for CPE credit. Complaints regarding registered sponsors may be submitted to the National Registry of CPE Sponsors through its website by clicking
here
.
"I've taken two CIC webinars and the instructors were fantastic! I was worried I wouldn't stay engaged in a webinar setting, but it's quite the opposite! My notebook is just as highlighted/noted as if I attended an in-person class. Kudos to your IA&B Education team."
Emily Bollinger Miller
Barnes-Bollinger Insurance Services
Westminister, MD