Market Access for Your Customers
Independent Market Solutions (IMS)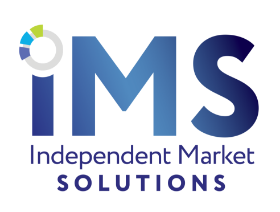 Independent Market Solutions (IMS) facilitates relationships between independent insurance agencies and carriers without the need for a direct appointment. IA&B members can access IMS at no charge, and there are no minimum premium volume requirements.
Sub-producers receive competitive commissions, participate in any earned contingencies, and work toward volume requirements that may eventually qualify them for a direct appointment.
Visit a state-specific IMS webpage for market availability, commission rates & to sign up:
IMS access is a benefit of IA&B membership. Interested in becoming a member? Contact IA&B VP-Membership Tim Wonder at 800-998-9644, ext. 351 or
TimW@IABforME.com
.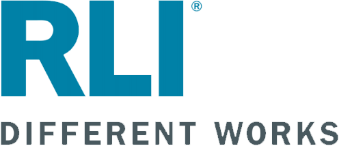 RLI: Home Business Insurance
Do you have customers running a small business out of their homes?
IA&B provides members the RLI Home Business Insurance (HBI) policy to offer the necessary protection from risks arising from home-based business activities that typical homeowners or renters policies do not cover. Specifically designed for home-based businesses, the HBI policy is written on an ISO BOP form. While standard homeowners endorsements offer some coverage, many DO NOT cover most business-related losses. Educate customers and prospects by sharing the video,
RLI Explains: What is Home Business Insurance?
RLI Home Business Insurance Coverage Includes
Up to $1,000,000 in business general liability coverage, both on and off the residence premises.

Up to $100,000 in business personal property (BPP) limits for protection at home and while temporarily off premises.

A standard $250 deductible.

Up to $5,000 per person for medical payments to customers or vendors injured on your premises.

Optional coverage for unmanned aircraft (drones).

Optional coverages for money and securities.

Electronic data processing coverage.

Availability in all states and the District of Columbia, regardless of the carrier providing the homeowner coverage.

Client must agree to and mantain the agreed upon underlying limits / basic policy as a condition of coverage.
If you have questions or would like to enroll:
Contact the IA&B Insurance Team at 800-998-9644, option 3 or
IAB@IABforME.com
.
RLI Portal for Current Customers:
Not sure if your agency has access to RLI's Portal? Contact the IA&B Insurance Team at 800-998-9644, option 3 or
IAB@IABforME.com
.
Have you offered the additional liability protection that your insureds need?
Through IA&B, you can offer your clients the RLI stand-alone Personal Umbrella Liability Policy (PUP). It gives your clients an additional layer of liability insurance protection over their underlying coverages. Consumers often assume that their auto or home insurance will provide all the liability protection they need. The reality is that jury awards in personal liability lawsuits are unpredictable and often exceed limits carried by insureds or maximum limits written by many companies. Protect your clients and your agency by always offering a Personal Umbrella.
Educate customers and prospects by sharing these videos:
No Best rating requirements for underlying carriers.

Available limits up to $5 million.

Self-underwriting application, so you know as soon as you complete the form whether your clients qualify for coverage.

No underlying carrier requirements; can write the umbrella when underlying coverage is split across several different companies.

Covers above auto, home, boat or rental properties.

Competitive commissions (8-10%).

No production requirements!
New drivers accepted - no age limit on drivers.

Up to one DWI/DUI per household allowed.

Auto limits as low as 100/300/50 in certain states.

Excess UM/UIM now available.

Drivers under the age of 22 can have up to 1 incident.

Up to 6 moving violations and 3 at fault accidents per household*.

Up to 10 autos (+25 antique autos) per household.

Up to 10 properties per household.

Up to 5 non-U.S. properties per household.
*subject to per-driver eligibility requirements
If you have questions or would like to enroll:
Contact the IA&B Insurance Team at 800-998-9644, option 3 or
IAB@IABforME.com
.
RLI Portal for Current Customers:
For assistance accessing the RLI Portal, please contact the IA&B Insurance Team at 800-998-9644, option 3 or
IAB@IABforME.com
.
Learn how to use the RLI Portal, plus get answers to frequently asked questions about the RLI PUP program, in this video:
National Market Access Programs
Pennsylvania and Delaware Members
As an IA&B member in PA and DE, you benefit from Big I Markets. Big I Markets is an online market access system available exclusively to members. There are no fees, no volume commitments and competitive commissions. 
If you are looking for personal or commercial markets,  go to bigimarkets.com/markets
As an IA&B member in MD, you have access to PIA National Flood Program.
Premium Financing for your Customers
Enjoy this exclusive member benefit through Premium Finance Brokerage, LLC. It enables you to offer personal and commercial lines clients a greater ability to afford their insurance premiums. This program is designed for accounts of any size.

Program Features Include:
Credit card down payment option
Eliminate your agency's risk of a disputed charge or bounced check.
We provide you a competitive rate so you don't have to shop anywhere else.
Fit the needs of your clients.
Submit your agreements online for immediate processing.
Rapid quoting and servicing
Access your customer's account information online
Any size commercial or personal lines contract is accepted.
Create an extra source of income for your business.
These features give you a means to extend the value of your agency to clients and turn premium financing into another revenue stream, adding dollars to your agency's bottom line.
One of the biggest resources for you is our staff – consider us an extension of your office. It's part of the value of membership. When you have a question about coverages, save yourself time and frustration, and contact us first. We exist to help your agency not just survive, but thrive in today's competitive insurance environment.