Insurance for Your Agency
You've Worked Hard to Build Your Agency.
IA&B will Protect It.
We will provide you the information and service you need to reduce risk and protect your agency. Our team will find you programs that offer you the best value. IA&B works with reputable, established carriers to find top-quality coverage.
IA&B Offers Coverage that Independent Agents Need
Independent insurance agents require unique coverage options. We provide:
Is your insurance policy living up to its value? We can look into programs that could provide you more options, so you can make the best decision for your business. Insurance Agents & Brokers Service Group, Inc. works with reputable, established carriers that offer high quality programs. We will provide you the information and service you need to reduce risk and protect your agency.
Benefit from working with a team who know the unique needs of independent agencies. IA&B protects your business through:
Industry leading claims service
Highly trained, licensed professionals
Relationships with established carriers
Options for agencies of any size
It's not a matter of IF, it's a matter of WHEN.
Most E&O policies do not cover data breaches, and most cyber endorsements do not adequately address the exposures of an insurance agent. To avoid damage to your agency's finances and reputation, a solid privacy and data breach policy is increasingly critical.
Cyber crime is a real threat to agencies and their customers. Data breach is not just about cyber security—hackers, portable devices, and stolen laptops. It includes indiscretions and negligent disclosures that can occur within your agency and lead to a breach.
IA&B can help independent agencies navigate legal compliance requirements and build prevention strategies. We can add another layer of protection with our cyber insurance offering.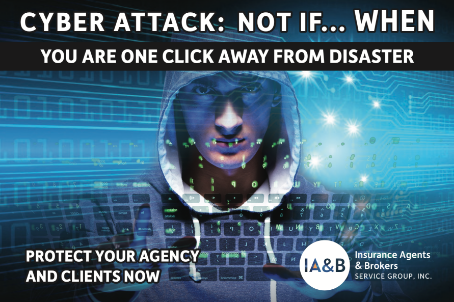 Employment-related lawsuits filed against an agency are costly to defend and even more costly if a settlement is required or damages are awarded to the plaintiff.
Agencies need a comprehensive Employment Practices Liability Insurance (EPLI) policy because standard business liability insurance policies often do not provide sufficient coverage for costs associated with employee lawsuits.
By purchasing an EPLI policy, your agency will be covered against claims made by past, present and potential employees, including claims for discrimination (age, sex, race, etc.), sexual harassment, wrongful termination, and a variety of other employment related allegations
Sometimes your existing commercial coverage and errors & omissions limits simply are not enough to fully protect your business. And your commercial coverage adds no personal protection for you and your family.
IA&B's Agents' Umbrella Program extends over your commercial coverage, E&O, and your personal liability limits to meet your unique requirements.

Underwritten by Penn National Insurance with payment plans available by premium level, you have affordable options to secure stable coverage that will fully protect your agency.
IA&B's agents' umbrella program provides excess coverage for the following underlying policies:
Errors & Omissions
General Liability / BOP
Commercial Automotive Liability
Optional Personal Umbrella for owners, officers and partners
Optional Employment Practices Liability
(for an additional charge and subject to underwriting approval)
Employers Liability (excluding New York), Employee Benefits Liability and Mutual Fund or Variable Annuities coverage
You will get a policy tailored to your agency's exposures delivered through friendly, personal service from IA&B's licensed specialists. Agencies of any size can benefit from IA&B's umbrella program:
Competitive rate structure
Payment plans for policies of any size
Comprehensive coverage that extends over most underlying policies and responds in following form
Directors & Officers (D&O)
Help to protect the personal assets of your management team, which is increasingly vulnerable to claims for alleged wrongdoing in a wide variety of contexts. Losses due to suits or fines can be brought by customers, regulators, competitors, and more.
Private companies face virtually the same exposures as public companies.
Family-run businesses often deal with more contentious and expensive claims.
Coverage under other policies (BOP, Umbrella) is limited compared to a dedicated D&O policy.
IA&B offers D&O liability coverage designed to help protect your agency against exposures associated with management actions and decisions. Coverage features include:
Protection for executives and the company itself
Broad definition of Insured, Claim, and Loss
No deductible for non-indemnified loss
Custom coverage options
Limits available for non-indemnified loss and options for defense costs in addition to the coverage aggregate
If you have questions or would like to book an appointment, contact IA&B Insurance Agency Senior Director Kevin Hord: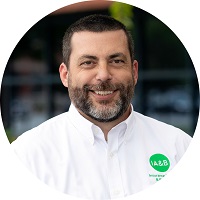 Kevin Hord, CIC, CPCU, ACLS, MBA
IA&B Insurance Agency Senior Director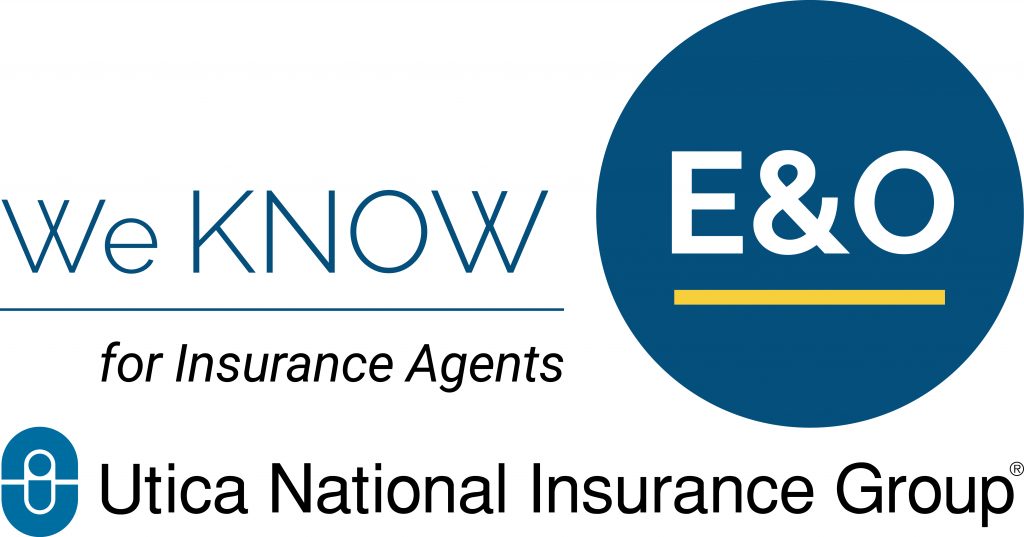 IA&B is a proud and exclusive agent of the Utica National E&O program for Pennsylvania, Maryland & Delaware. Utica National is known for stability in the marketplace and outstanding claims department. Agents that select this program know that they have solid protection for their agency.
IA&B members earn a 10% credit on their annual E&O premium with Utica.
Loss Control Credit Program
Utica offers a loss-control credit program that can lower your E&O premium.
Credit not applicable for policyholders written on Life & Health policy form.
Risk Management Resources
Utica offers policyholders access to an E&O Self-Assessment, loss control articles and real world claim examples to help minimize the chance of an E&O incident.
Utica offers several options for payment of your E&O premium including EFT (Electronic Funds Transfer), debit/credit card, online, phone, and check. Payment can be made in full over one of the several installment plan options provided. Learn more about payment plans offered and related fees or contact information.
Send Notice of Claim or Incident Form along with requested materials to:
Phone:
800-598-8422; E&O Claims
Utica National Insurance Group
Attn: E&O Claims
PO Box 6610
Utica, NY 13504-6610
"Utica definitely has the best policy form out there for agency E&O, and they allow me to up my limits a little bit every year, which I'm a believer in buying as much insurance as you can afford without throwing out crazy red flags, so I'm happy with the limits, the coverage, and the cost and will continue with Utica for many years to come."
Tiffany Nolan, Agency Principal
i.e. Insurance LLC
Harmony, PA
Swiss Re Corporate Solutions
Learn what's new with the RPG policy form from Swiss Re Corporate Solutions. Please see the two PDFs below for more information – Overview of Changes and Changes to New RPG Policy Form. These important changes are effective Feb. 1, 2022.
IA&B is a proud and exclusive agent of the Swiss Re Corporate Solutions E&O program for Pennsylvania & Delaware. This program is known for stability in the marketplace and outstanding claims department. Agents that select this program know that they have outstanding protection for their agency.
IA&B Membership Saves You Money
To participate in this Risk Purchasing Group (RPG), policyholders in Pennsylvania and Delaware must be a member in good standing with IA&B.
Risk Management Credit Program
This Risk Management Credit program can lower your E&O premium. Credit not applicable for policyholders written on the non-member/open brokerage policy form.
Note the 10% credit can be increased to a maximum 20% by meeting other criteria.
Agency Operational Improvement Credit
A review of your agency operations is available. Voluntary completion of this review may qualify you for a 10% E&O Premium credit good for five years on the next renewal. A separate fee applies based on the approved auditor chosen.
Big I Risk Management Website - E&O Happens
For information and tools such as:
Common mistakes that cause E&O claims
Real-life case studies for learning
Sample disclaimers, procedures, and client letters
Operational self-assessments
E&O articles
E&O Claims Advisor newsletter
Webinars and podcasts along with so much more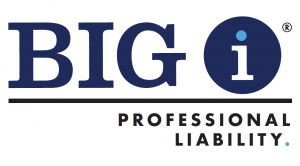 The Swiss Re Alliance program, offered exclusively through IA&B for agency networks domiciled or regionally managed within PA and DE, provides members access to a specifically designed group E&O program. This unique E&O program offers a two policy structure (one for the master and one for the member agencies) with no sharing of limits and uniform coverage. The single member policy structure allows for group pricing and underwriting while allowing members the flexibility to select their own limits, deductibles, extended reporting periods (ERP), and unique endorsements.
Agency network members should discuss the possibility of establishing an Alliance program with their master agent. For additional information please have your master agent contact Insurance Agency Senior Director, Kevin C. Hord (
KevinH@IABforME.com
or 800-998-9644, ext. 209) directly for further assistance.
Participants can save even more on their individual E&O premium by satisfying the Alliance Risk Management Credit program requirements. Depending on the number of agency staff who complete an approved seminar, a credit of 10% or 15% may apply. Please note that the credit is only applicable upon the program's annual renewal and does not apply to those members joining on a pro-rated basis during a given policy term.
One of the biggest resources for you is our staff – consider us an extension of your office. It's part of the value of membership. When you have a question about coverages, save yourself time and frustration, and contact us first. We exist to help your agency not just survive, but thrive in today's competitive insurance environment.