RPost Email Encryption and E-Signatures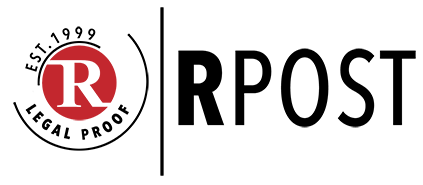 Track, prove, encrypt, e-sign, and more with RMail® and RSign® from RPost. IA&B members receive a 20% discount! Schedule a demo today.
RMail – Security and Compliance Simplified
Comply with privacy laws by encrypting outbound emails that contain sensitive data such as personal health information. RMail provides insurance agents and brokers simple-to-use email open tracking, certified e-delivery proof, compliant email encryption, secure large file transfers up to 1GB, and more. Plus, you can use existing email addresses and send messages through Outlook, Gmail, or RMail's many other supported platforms.
RSign – E-Signatures Made Easy
Designed for simplicity, the RSign web-based process allows insurance agents and brokers to quickly and intuitively prepare and send documents to clients for electronic signature while always maintaining access and control. RSign allows:
Drag-and-drop document preparation
Web-based, guided signing
Access to one-click reusable templates
Tracking, reporting, and proof of delivery
One of the biggest resources for you is our staff – consider us an extension of your office. It's part of the value of membership. When you have a question about coverages, save yourself time and frustration, and contact us first. We exist to help your agency not just survive, but thrive in today's competitive insurance environment.