James K Ruble Graduate Seminar Access
March 8th & 9th, 2021
Everything you need for access to your seminar is below.
Agenda and access links

Attendance Compliance

Course Materials

Requesting CE Credit

Connection Tips

Technical Difficulties
This program being offered in conjunction between:
Building Your Customized Ruble Agenda
Twelve concurrent sessions are offered during the 3-day Ruble and you select four sessions to attend for a total of 16 CE credit hours. Based on this you will either attend two full-days or one full-day/two half days. The days you participate will be determined on the topics selected.
Pre-registration is NOT required for the sessions. Instead, you determine your agenda, select the unique webinar link from the agenda below for each session you plan to attend and join the meeting at that time. You cannot switch between sessions. Once you enter a concurrent session and respond to the first attendance check you must remain in that session for the purpose of attendance tracking.
Agenda - ALL TIMES ARE EASTERN DAYLIGHT TIME (EDT)
Attendance is tracked via random attendance checks throughout the presentation. You must reply to every attendance check. FULL ATTENDANCE IS REQUIRED FOR EARNING CE CREDITS AND DESIGNATION UPDATE CREDIT.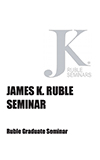 /wp-content/uploads/2021/03/CICRuble030921Outline.pdf
The day prior to the start of the webinar, you must request or decline CE for the course via your course history listing under your Profile account with The National Alliance. Note, if you try to complete this task earlier than one day prior to course start, the course will not show in your course history.
To complete your request, go to
www.scic.com
and follow the steps outlined below. The National Alliance will file your CE credits with the state insurance departments within 10 days of course completion.
Click on Sign In and enter your username and password.
Once logged in, click on Course History.
Find the appropriate course.
Click on Modify CE in the right column.
Complete the CE selection.
ATTENTION FLORIDA, MICHIGAN AND SOUTH CAROLINA RESIDENT LICENSE HOLDERS!
These three states require the completion of an additional form for CE compliance for webinars. Please complete the attached form for your
RESIDENT STATE
and email it to
affidavit@scic.com
within 2 days of course completion.
IMPORTANT: REVIEW THE FOLLOWING ITEMS BEFORE THE SCHEDULED START TIME.
Logging in early to the webinar allows time for troubleshooting if necessary. For connection issues, please contact our administrative partner, The Florida Insurance School (FISCE), at 800-786-4303 or 800-222-4303. REMINDER – THE ACCESS LINKS ARE IN THE AGENDA ABOVE.
Desktop/laptop users:
To test your system,
click here
and click "Run Diagnostic Test" from the webpage. After the test, click "Configure Audio" to test your speakers. NOTE: All attendees are in "listen-only" mode so there is no need to test your microphone or webcam.
Mobile App users: Tap the link/URL above to connect to the Webinar(for instructions on how to install the Mobile App, see item #5 below.) If prompted, enter the URL.
All Users: Before connecting to the Webinar, review the following:
The Webinar is open one-hour prior to its scheduled start time. We recommend you connect at least 30 minutes early in case time is needed for troubleshooting purposes.
When you click on the link to the webinar, you will be asked whether you want to join the webinar via your internet browser or via the Adobe Connect app. We recommend joining via the app if you are able to (will initiate a download to your computer). If you are not able to access via the app, viewing the webinar through the browser is acceptable as well.
Audio will come through your computer's speakers or mobile device via the Mobile App (details in item #4 below). There is no call-in number for audio.
When prompted, ensure that "Guest" is selected/underlined (do NOT select "Registered User") and type your FULL NAME.
To connect to the Webinar via your mobile device (smartphone or tablet): Click here for instructions on installing/using the Adobe Connect Mobile App.
Pay close attention to your education consultant's opening comments for important rules, including the attendance policy. There will be four attendance polls each hour to remain compliant with the state insurance departments rules. If you miss an attendance poll, please send an email to iab@iabforme.com with the following information:
Email Subject: Missed Attendance Poll – Ruble Seminar
Include the following in your email:
Your Name

The Poll # you missed

Your Reason for the missed poll
This information will be recorded with the attendance polling information. If you fail to comply with any of the rules, you may be unable to receive CE or designation update credit.
If you have trouble logging in or encounter any other technical issues concerning the live webinar, please call our administrative partner, The Florida Insurance School (FISCE) at 800-786-4303.