James K Ruble Graduate Seminar Access
May 4th & May 5th, 2021
Everything you need for access to your seminar is below.
Agenda and access links

Attendance Compliance

Course Materials

Requesting CE Credit

Connection Tips

Technical Difficulties
This program is being offered in conjunction with:
Agenda - ALL TIMES ARE EASTERN DAYLIGHT TIME (EDT)
Tuesday, May 4, 2021
7:00 AM - 8:00 AM
Join Webinar
8:00 AM - 12:00 PM
Cyber Issues & Answers
Bettye Hutchison, CIC, CRM, CPCU, AAI, ARM, CPIA

AM Link:

12:00 PM - 1:15 PM
Lunch Break
1:15 PM - 5:15 PM
Business Auto Policy Endorsements Why and Why Not
Bettye Hutchison, CIC, CRM, CPCU, AAI, ARM, CPIA

PM Link:

Wednesday, May 5, 2021
7:30 AM - 8:00 AM
Join Webinar
8:00 AM - 12:00 PM
When the Unthinkable Happens...Will the Insurance Values be Adequate
Steve Lyon, CIC

AM Link:

12:00 PM - 1:15 PM
Lunch Break
1:15 PM - 5:15 PM
Endorsements: The Good, Bad and Ugly
Steve Lyon, CIC

PM Link:
Attendance is tracked throughout the program via random polling questions. You must reply to all polls. FULL ATTENDANCE IS REQUIRED FOR EARNING CE CREDITS AND DESIGNATION UPDATE CREDIT.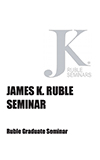 Click here to download the course materials in PDF format. You can print the materials or download them to an e-reader or laptop for reference during the webinar. If you are unable to open the course materials link, you can paste this link into your browser:
Course materials will be available 10-14 days prior to class.
The day prior to the start of the webinar, you must request or decline CE for the course via your course history listing under your PROfile account with The National Alliance. Note, if you try to complete this task earlier than one day prior to course start, the course will not show in your course history. 
To complete your request, go to www.scic.com and follow the steps outlined below. The National Alliance will file your CE credits with the state insurance departments within 10 days of course completion.
Click on Sign In and enter your username and password.
Once logged in, click on Course History.
Find the appropriate course.
Click on Modify CE in the right column.
Complete the CE selection.
ATTENTION FLORIDA, MICHIGAN AND SOUTH CAROLINA RESIDENT LICENSE HOLDERS!
These three states require the completion of an additional CE compliance form for webinars. Please complete the attached form for your RESIDENT STATE and email it to affidavit@scic.com within two days of course completion.
IMPORTANT: REVIEW THE FOLLOWING ITEMS BEFORE THE SCHEDULED START TIME.
Logging in early to the webinar allows time for troubleshooting if necessary. For connection issues, please contact our administrative partner, The Florida Insurance School (FISCE), at 800-786-4303 or 800-222-4303. REMINDER – THE ACCESS LINKS ARE IN THE AGENDA ABOVE.
All Users: Before connecting to the Webinar, review the following:
The webinar is open 30 minutes prior to the scheduled start time. We recommend you connect early in case time is needed for troubleshooting purposes.
Webinar is delivered via the Zoom webinar platform. Connecting to this webinar through a remote office connection/VPN may cause audio/video challenges and attendance polling issues. We recommend connecting to the webinar outside of your remote office connection/VPN.
When you click on the link to the webinar, you will be asked to enter your first and last name and email address. No passcode is required.
Audio will come through your computer's speakers or mobile device. There is no call-in number for audio.
Pay close attention to your education consultant's opening comments for important rules, including the attendance policy. There will be four attendance polls each hour to remain compliant with the state insurance departments rules. If you miss an attendance poll, please send an email to iab@iabforme.com with the following information:
Email Subject: Missed Attendance Poll – Ruble Seminar
Include the following in your email:
Your Name

The Poll # you missed

Your Reason for the missed poll
This information will be recorded with the attendance polling information. If you fail to comply with any of the rules, you may be unable to receive CE or designation update credit.
If you have trouble logging in or encounter any other technical issues concerning the live webinar, please call our administrative partner, The Florida Insurance School (FISCE) at 800-786-4303.