MECHANICSBURG, PA – Insurance Agents & Brokers (IA&B) is pleased to announce the hire of John Savant as Government Affairs Director. In his role, Savant will oversee the organization's legislative advocacy in Pennsylvania, Maryland, and Delaware.
"I'm excited to help build upon IA&B's strong history of legislative advocacy," said Savant. "The organization's efforts to educate and work with state legislators are vital to supporting independent agents and the consumers they serve."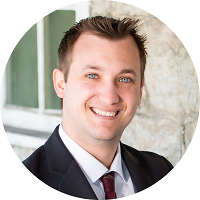 IA&B Government Affairs Director John Savant
Savant graduated from The Pennsylvania State University in 2016 with a degree in Political Science. Savant most recently served as Director of Government and Community Affairs for the Reading-Berks Association of REALTORS, where he was responsible for the association's legislative advocacy efforts, including direct lobbying, grassroots mobilization, and managing the association's political action committee.
About IA&B
IA&B is the premier resource and champion for independent insurance agents in Pennsylvania, Maryland, and Delaware. IA&B is a professional trade organization that is a driving force behind professional training, advocacy, and support for independent agencies.